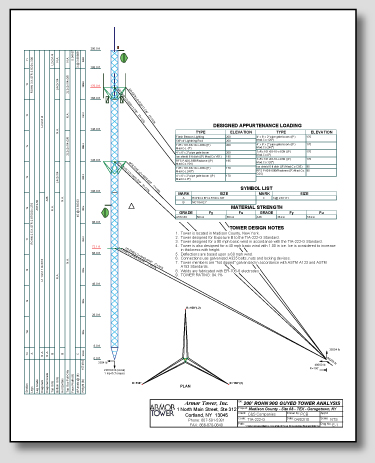 Analysis
Armor Tower, Inc. staff perform tower structural analyses according to the latest industry codes. We use state-of-the-art tools and software for accurate modeling and analysis.
View sample structural analysis reports:
Roof Tops
In large populated areas, building roof tops are often used by carriers to enhance coverage. Armor Tower, Inc. has completed numerous roof top installation designs.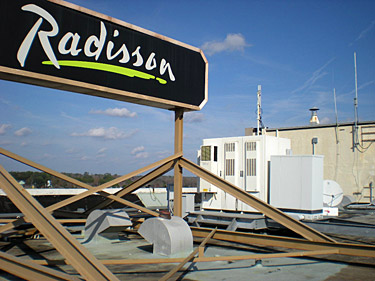 Assessments
Structural assessments and fall zone letters are often required by local zoning boards in order to allow cellular co-location on an existing tower, or for a new tower structure. Armor Tower, Inc. has helped many clients to satisfy these requirements by addressing the structural considerations. This has resulted in a smooth application process.
Click here to view a sample fall zone letter [PDF].
Water Tanks
Water tanks are often utilized as antenna supporting structures as well. Assessments are usually based on site surveys and existing conditions.
For more information on structural analysis or assessments, or to get a quote, please contact us.