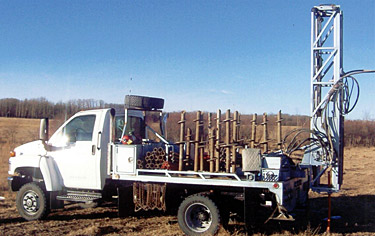 Armor Tower, Inc. specializes in providing geotechnical services and tower foundation design for all varieties of towers, including:
guyed towers
self-supporting towers
monopole towers
water towers
bell towers
Depending on soil or rock conditions encountered on site and the type of tower being constructed, we may recommend a caisson, drilled pier, mat, rock anchor, or rock socket foundation, accordingly.
Geotechnical investigations and soil sampling carried out by Armor Tower, Inc. are obtained in accordance with ASTM D-1586 SPT (Standard Penetration Test) Method, which involves driving a two-inch diameter split spoon sampler into the soil.
For more information on Geotechnical Services or to obtain a quote, please contact us.