This map shows our areas of operation. Armor Tower, Inc. holds current P.E. Licenses in all states and territories marked in blue. For individual office contact details, see Armor Tower Offices below.
Current P.E. Licensed States & Territories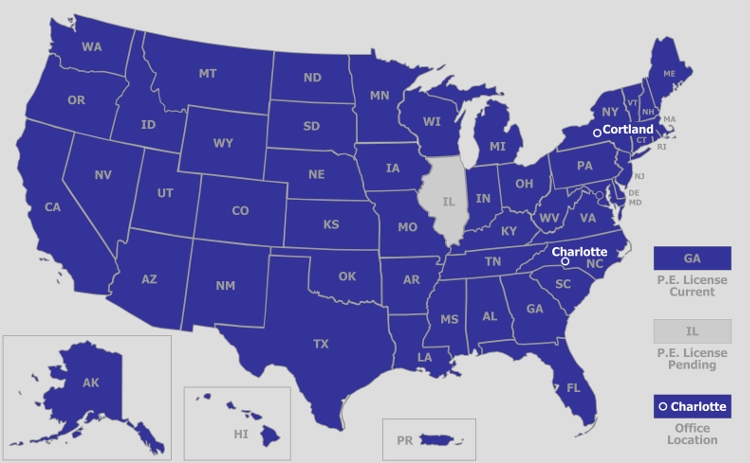 Armor Tower Offices
Charlotte, NC
PO Box 49779
Charlotte, NC 28277
tel 704-773-8800
fax 866-870-0840
Cortland, NY
9 N Main St, 2nd Floor
Cortland, NY 13045
tel 607-591-5381
fax 866-870-0840
For general email enquiries, please see our Contact page.